GF-Vegan Ginger Bread Men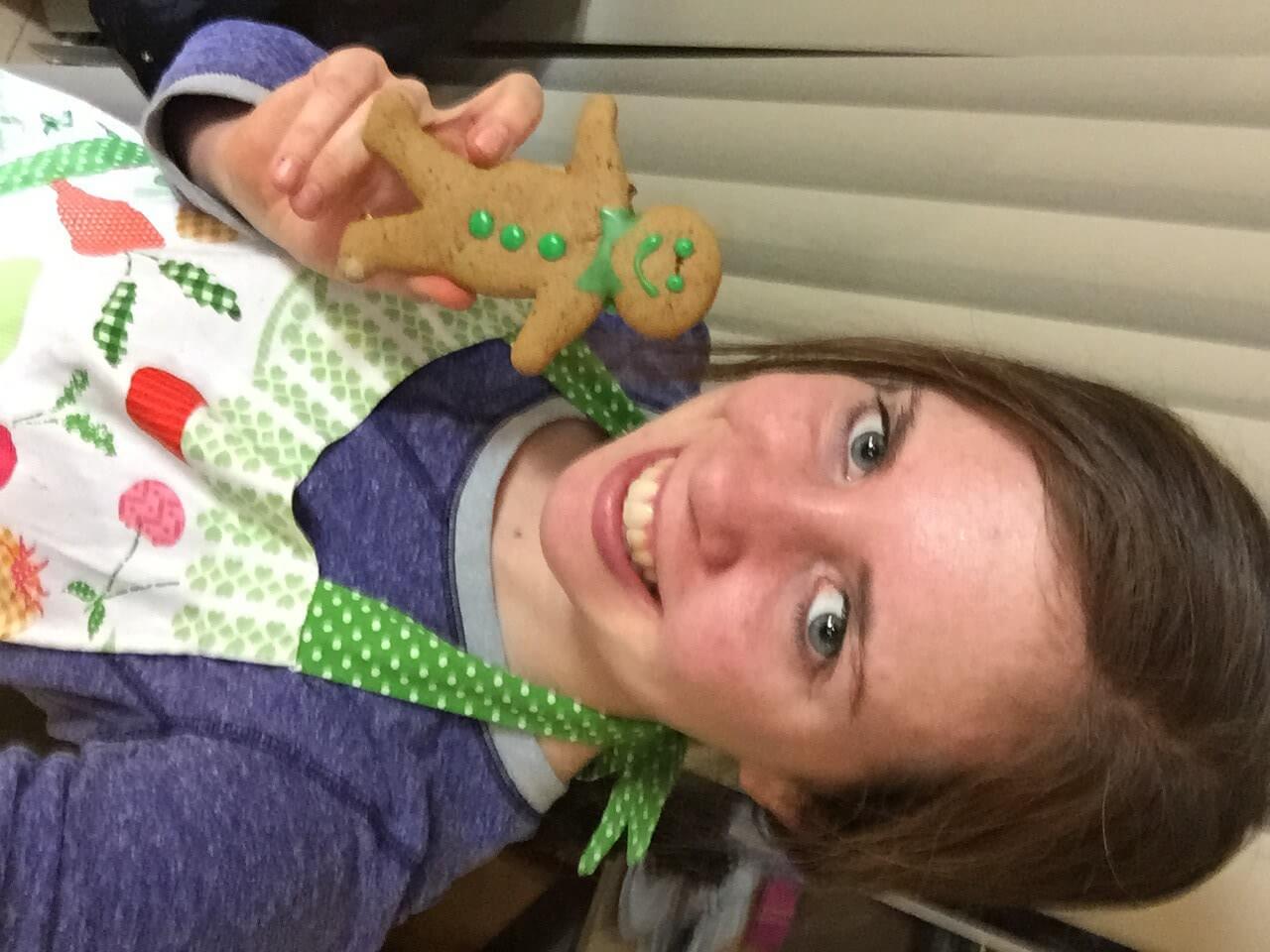 Is it too late for a gingerbread men recipe?? I think not. Especially since it is only 2 days post-christmas, and ginger is delicious any time of the year. Also, I am a procrastinator and am just getting this recipe posted now. I don't even feel bad about it because these gingerbread men are delicious and deserve their moment in the spotlight.
This was my first time ever making gingerbread cookies- let alone gluten free-vegan gingerbread men! I think they turned out deliciously, and I have to give props to Emilie over at Emilie Eats for this recipe inspiration! She created the cutest little gingerbread men and I knew that I had to follow suit. You check out her awesome blog filled with Vegan-Plant-Based eats!I adapted the recipe a bit from her to make it gluten free, and accommodate my dietary needs/preferences.
These cookies are perfect for winter because of the warm, nutty spices, but would be delicious any time of year (maybe just nix the gingerbread men shapes). My gingerbread men were HUGE thanks to the giant cookie cutter that I got from Whole Foods. Seriously, when does Whole Foods not come in clutch??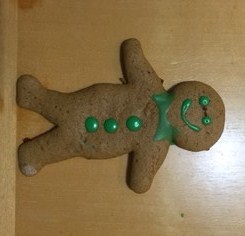 Ingredients
1 Tbsp (15g), Organic Golden Flax Seed + 3 tbsp water
0.50 cup, Coconut Sugar, Organic
2 tsp(s), Spices, ginger, ground
1 tsp(s), Baking Powder
2 tsp(s) cinnamon
0.50 tsp(s), ground nutmeg
0.50 tsp(s), baking soda
0.50 tsp(s), Spices – Salt, table
2 cup, Gluten Free, Wheat Free, Dairy Free All Purpose Flour
1/4 cup(s), Coconut Oil
1/4 cup Molasses (Unsulphured) Robust
Icing:
Powdered Sugar + Almond Milk to desired thickness
Directions: First mix together the ground flax and the water and allow the mixture to sit for a few minutes to thicken. While the flax egg is sitting, mix together the sugar, molasses, and melted coconut oil in a mixing bowl. You can do this with a hand mixer or a kitchenaid/ stand up mixer. Then add the flax egg, followed by the flour and spices. After everything is mixed together, form the dough into a large ball and wrap in plastic wrap/parchment paper and place in the fridge. Allow the dough to chill in the fridge for at least 2 hours.
When you are ready to bake the cookies, preheat the oven to 350 degrees. Then place the dough on a large sheet of parchment paper. Place another sheet of parchment paper on top of the dough and roll it out. Make sure to do this because the dough is super sticky! Even if you put flour on the rolling pin it will still stick! After you have rolled out the dough, use your cookie cutter to cut out gingerbread men or other festive shapes. If you aren't in the mood to cut and roll out the dough, you could make these into normal round cookies (totally did that at the end because I got lazy). Pop the cookies in the oven and cook for about 8-11 minutes (depending on oven/desired level of crispiness).
When they are done & iced make sure to snap a cookie selfie 😉
These cookies can be stored on the countertop for about a week or in the freezer for about a month or two (as long as they don't get freezer burnt!).
Do you make gingerbread cookies or houses every year? What is your favorite kind of Christmas cookie? Do you make new cookie varieties each year or stick to the same trusted recipes?? Let me know in the comments!